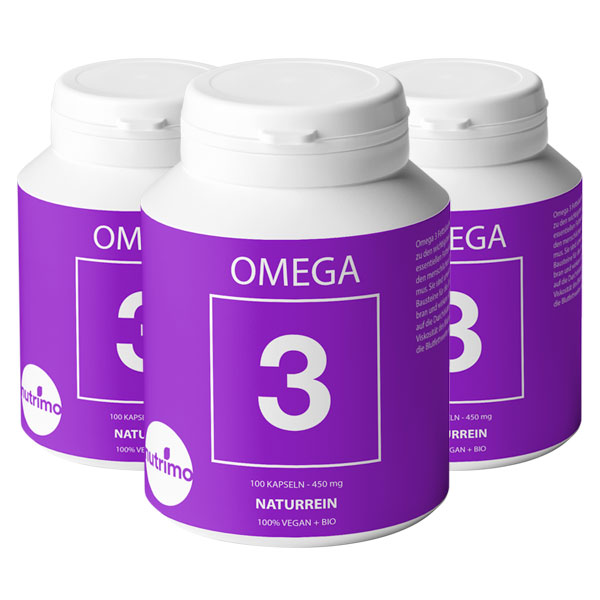 Omega 3 - 3x100 Capsules
High-dose Omega 3-Complex - "made in Germany". High bioavailability. Based on algae oil (no fish oil!). Suitable for vegans.
Recommended dosage: 2 capsules only, daily.

3 bottles. Best offer!
Ingredients: Omega-3-Algaeoil, Softgel-Capsules, Vitamin E (D-alpha-Tocopherol).

Important: This statement has not been evaluated by the FDA. This product is not intended to diagnose, treat, cure, or prevent any disease. Keep out of reach of children.