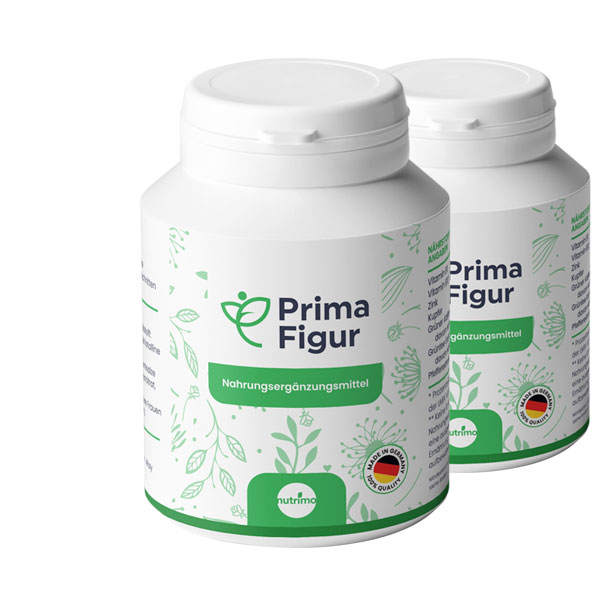 Prima Figur - 2x60 capsules
High-dose green coffee and green tea supplement - made in Germany. Designed to optimise your metabolism. With the all natural formulation Prima Figur can support your body on your journey.

Recommended dosage: 2 capsules daily before breakfast or lunch.

2 bottles.
Ingredients: green tea extract, green coffee extract, vegetarian capsule (Hydroxypropylmethylcellulose), zinc bisglycinate, maltodextrin, siliciumdioxide, magnesium salts of fatty acids, pepper extract, copper citrate, thiamin mononitrate, cyanocobalamin. Contains caffeine. Not suitable for pregnant women and breastfeeding mothers (contains 27.5mg caffeine / 2 capsules).

Important: This statement has not been evaluated by the FDA. This product is not intended to diagnose, treat, cure, or prevent any disease. Keep out of reach of children.