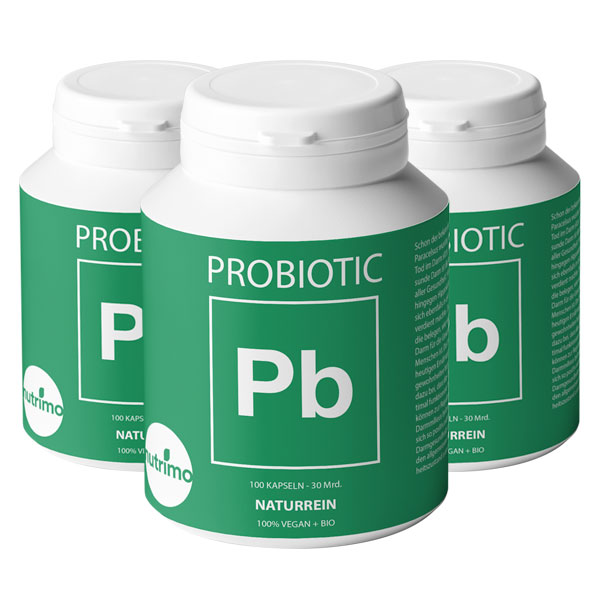 Probiotic PB - 3x100 Capsules
High-dose probiotics with 30 billion CFU (colony forming units) - made in Germany. With 12 specially selected bacteria strains.
Recommended dosage: 1 capsule only, daily.

3 bottles. Best offer!
Ingredients: Probiotic Bactria, Wheat-Maltodextrin, Inulin, vegetarian capsule (Hydroxypropylmethylcellulose), Zinc Citrate.

Important: This statement has not been evaluated by the FDA. This product is not intended to diagnose, treat, cure, or prevent any disease. Keep out of reach of children.